Each tour is Designed to Suit the Conditions
Our guide determines the best course of the day by examining the snow condition every morning.
Madarao Mountain is mainly north facing, so you can expect a high quality of powder snow almost every day.
Please understand any sudden course change or suspension due to the bad weather.

Equipment / Rentals
Please bring your ski or snowboard.(You can hire Powder Ski/Snowboard at Shirakaba Rental)
If you have your own Backcountry gear feel free to bring it to the tour.
Avalanche Beacon is included in the tour fee.
Snowboarders need Poles for the tour (Pole rental 1,500yen(per day).
The tour by north Nagano outdoor sports
Back country tour is held at Madarao Mountain, which is 1382 meters high.
You can enjoy the marvelous view and the unique landscape by skiing, snowboarding, and of course walking!!
You will arrive to top of mountain after just a 20-30 minute hike.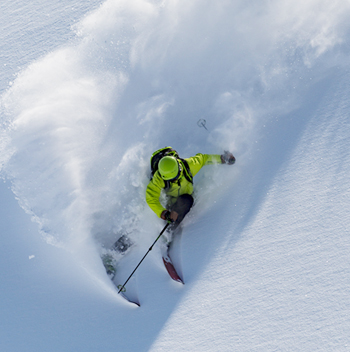 ---
---